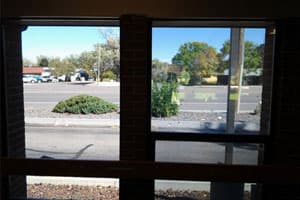 We Pride Ourselves In Our Knowledge Of Window Tinting services in Denver, CO.
At Tint Crafters of Highlands Ranch, we have years of experience on handling any window tinting service that you need whether it's for your automobile, home, office and more!
Window films can lower your utility costs all year round by rejecting heat in the summer months and insulates glass, reducing heat loss in the winter months. Our window films will reduce as much as 99.9% of ultraviolet rays which helps protect you from premature skin aging and some potential skin cancers.
If a window that has had window film applied to it is broken, the film can prevent the glass from falling into the room. In the event of broken glass, window film will limit injury and damage to people and property. Even if a window breaks, the window film will keep out the weather until the glass can be replaced. In fact, safety/security films have proven tested standards.